Fryers - Free Standing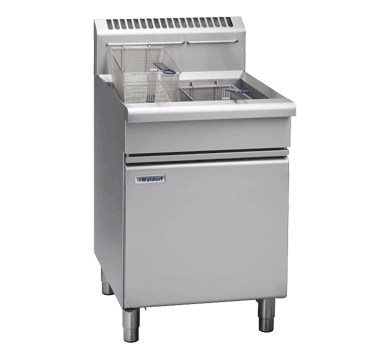 Commercial Food Equipment stocks both electric and gas powered deep fryers.  Brands stocked include Waldorf, Blue Seal, Frymaster.  Other brands available on request.  Commercial Food Equipment is also known for the quality of our reconditioned deep fryers with a range of brands available including Cookon, Blue Seal, Waldorf, Frymaster and Goldstein.
A guide to selection and care of deep frying equipment can be found at http://www.cesa.org.uk/understanding_deep_fat_fryers.asp .
Prices EX GST and Freight Additional