Samsung Microwave Ovens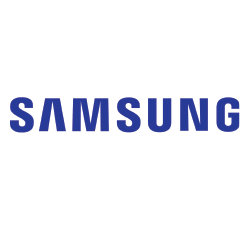 Samsung Commercial Microwaves
Leaders in electronic equipment, Samsung have a rich history of creating electronics and gadgets that shape and refine our day-to-day lives.
Samsung commercial microwaves are no different, providing professional caterers and foodservice businesses with the rapid, powerful microwave cooking that is required when tight service deadlines are to be met. 
Utilising their technological know-how, the South Korean company create some of the finest commercial microwaves available in the catering industry. 
As proprietors of only quality professional catering equipment, we ensure that you get the very best deal on Samsung Commercial Microwaves direct from our online catalogue.
Useful as a reheating and cooking aid, the addition of a commercial microwave could streamline many of your food preparation processes, alleviating the pressure on your kitchen staff and improving overall efficiency.
Featuring cutting-edge technology and refined designs, some Samsung commercial microwave options give up to 35% more usable cavity space than rival offerings, giving you the ability to prepare larger dishes with ease.
Experts in consumer technology, all Samsung microwaves are incredibly sleek, robust and efficient machines, it's no wonder why Samsung are one of the market leaders in professional microwave solutions.
Unlike a home equivalent, these units are designed to withstand the day-to-day rigours of a kitchen or foodservice environment and don't look out of place in prominent front-of-house locations.
With a superb range of microwaves to choose from, a commercial microwave is quality investment for your kitchen, with capacities ranging from small to large, and power outputs available to suit all types of business.
No products found.