Skope Upright Freezers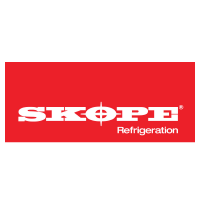 Skope's Upright food storage freezers provide practical storage solutions for all types of commercial kitchens. Their premium range features stylish design and heavy duty construction to withstand demanding commercial use. Their ReFlex range is a brand new series of underbench and upright fridges and freezers that offers a potent combination of leading-edge qualities:
Energy efficiency
App-enabled innovation
SKOPE reliability and strength
Of particular note is ReFlex's application of SKOPE-connect, which allows owners to quickly and easily change the temperature range without having to call out a technician.